Meet Dr. Peck
---
Dr. Peck has achieved the #1 rating from an IBC insurance companies audit the past 2 years. This is the highest score a doctor can receive in this audit of patient satisfaction and service. The audit includes high profile insurance companies such Personal Choice, Keystone, Keystone 65, and Amerihealth to name a few.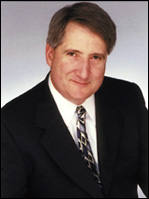 Lawrence R. Peck, D.O.
, is a board certified family physician in practice for over 20 years. Dr. Peck has spent 12 years in the U.S. Air Force serving as Chief of Family Practice at Minot Air Force Base in North Dakota and as Supervisory Physician at Andrews Air Force Base in Washington D.C..
The Morrisville-Yardley Family Practice was established in 1998. Dr. Lawrence Peck is the Medical Director. Unlike most physicians, Dr. Peck is trained in osteopathic manipulation therapy and offers cutting edge techniques to provide comprehensive medical care including pain management to his patients.
Dr. Peck resides in Holland, PA with his beautiful wife Lori and their 3 children whom they are both very proud of!
Dr. Peck is licensed to practice medicine in Pennsylvania, New Jersey, North Dakota, Maryland and New York.
Awards
The Degree of Fellow of the American Academy of Family Physicians
Health Professions Scholarship Program of the United States Air Force, commissioned April 20, 1979
Air Force Achievement Medal
Air Force Commendation Medal
Air Force Meritorious Service Medal
Honorable Discharge United States Air Force August, 2005